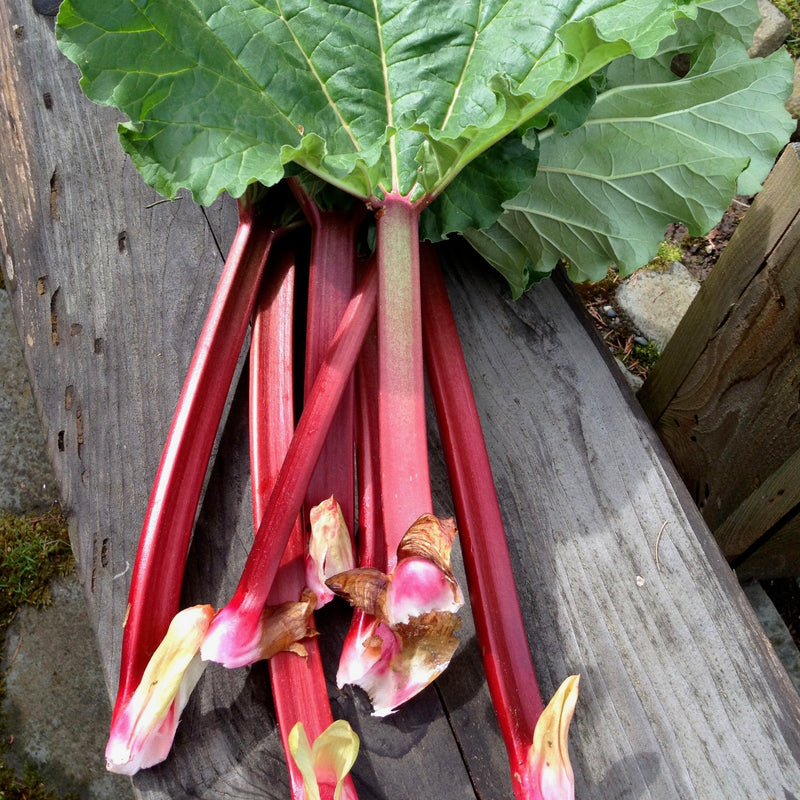 Mostarda is an Italian condiment that's typically enjoyed with bread or toast, cheese, and cured meats. See additional ideas for serving below.
Makes about 2 cups
12 ounces rhubarb (about 3 cups), trimmed and cut into 1/2 to 3/4 - inch pieces
1/4 cup honey
Juice and zest of 1 lemon
1 tablespoon mustard powder
1 tablespoon brown or yellow mustard seeds
1/3 cup chopped cilantro
2 scallions, thinly sliced
Salt and freshly ground black pepper
In a heavy-bottomed, non-reactive saucepan, combine the rhubarb, honey, 1 teaspoon lemon juice and 1 teaspoon lemon zest. Bring the mixture to a boil, reduce the heat and cook the rhubarb at a steady simmer about 10 minutes, or until it has softened enough that you can mash it easily with the back of a wooden spoon. 
While the rhubarb is cooking, put the mustard powder and seeds in a small bowl.  Whisk in enough water to make a paste.  Season the mixture with salt and pepper (the mostarda should be savory, with a sweet fruitiness, and a little heat). 
Stir the mustard paste, green onions and cilantro into the softened rhubarb.  Simmer the ingredients together until they have thickened to the consistency of applesauce and the flavor has developed.   
Remove the pan from the heat and allow the mostarda to cool. Refrigerate in an airtight container.
Serving suggestions
Thin the mostarda down with a little bit oil and use it as dressing for cooked or raw vegetables/greens/lettuces.

Add toasted seeds or nuts and/or cheese to balance to the tartness of the mostarda.

Serve with a bowl of quinoa or grains.