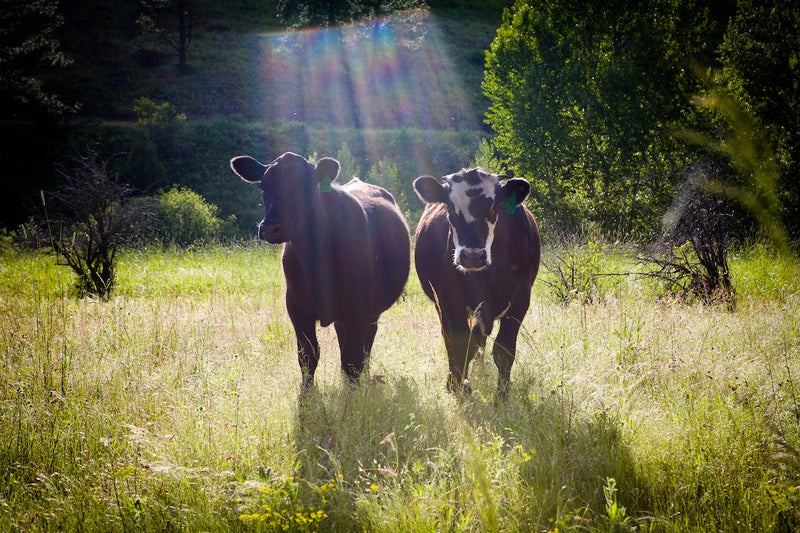 It's hard to miss the headlines about meatpacking plants and slaughterhouses closing throughout the country. At least 48 plants have reported cases of COVID-19, and 2200 workers are infected. Beef production alone is down 20% since this time last year, and commodity prices continue to increase. At the same time, cattle prices are the lowest they've been in a decade.

If you're interested in what's happening in large-scale meatpacking plants, USA Today, New York Times and Civil Eats have great coverage. But rather than speculate about whether we'll see a meat shortage on retail shelves, or if plants will choose to stay open and continue to put workers at risk, I want to highlight what we do know: our own plant.

To build a supply chain of like-minded folks who share our values and vision for the future has always been key to Carman Ranch's mission. That supply chain begins with our producer group and ends with our customers. In between, there are a handful of key players, one of which is Kalapooia Grassfed Processing, a family-owned processing plant in Brownsville, Oregon.

Kalapooia has nearly perfect marks on its annual food safety audits, and on a comprehensive animal welfare audit. Built by Reed Anderson to process his own Anderson Ranch lambs, Reed also processes cattle for a few companies, including Carman Ranch. Reed's son Travis oversees day-to-day operations, and I've worked with Pete, Kalapooia's plant manager, for over a decade. The Andersons think of their processing plant as a family business, an ethos that extends to include their staff and customers. Anderson Ranch employs fewer than 50 people, and they took the safety of their workers seriously early on in the COVID outbreak, in part because Pete and Travis work side-by side on the line with their employees. They already required protective clothing, and their small size allowed them to create distancing more easily and effectively than larger plants.

We've harvested our animals at Kalapooia 50 weeks a year for the last three years. At a time when many meat companies have had to shut down, or are nervous about supply, we continue to be confident and proud of our partnership with the Andersons.
Cory Carman

As we move through this crisis, we're learning more about the vulnerabilities in our incumbent systems. Affordability in food is important, but saving a few dimes can come at a cost none of us should have to shoulder, including our own health and safety. Across the country, those costs are now coming to light.

I won't pretend our beef is cheap. But when you factor in the positive effects on the climate, community and supply chain that your purchase supports, it becomes an important investment. And, when you ascribe to our philosophy of smaller portion sizes with tons of flavor and nutrition, the dividends on that investment become immeasurable. The final benefit? We can give our customers the same peace of mind we find in knowing that we'll keep working with partners like Reed Anderson and Kalapooia to provide nourishing food, regardless of how the headlines around large-scale meatpacking plants play out.