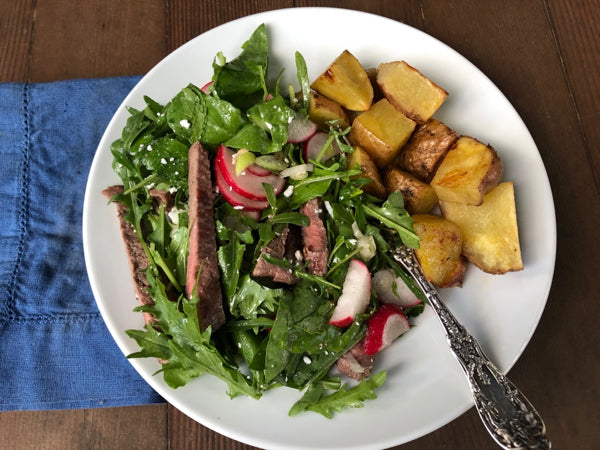 Everyone's favorite side. Perfect with any meal.
Makes 4 to 6 servings
2 pounds potatoes, scrubbed and cut into bite-sized chunks
2 tablespoons oil
1 teaspoon salt
Herbs or spices (optional)
Preheat the oven to 400 degrees F.
Toss the potatoes with the oil, salt and additional herbs or seasonings, if using. Spread the potatoes out on in a single layer on a baking sheet with sides. Place the pan in the oven and roast 25 to 30 minutes, stirring occasionally, until the potatoes are tender and beginning to turn golden brown.