Our Favorite Ground Lamb Recipes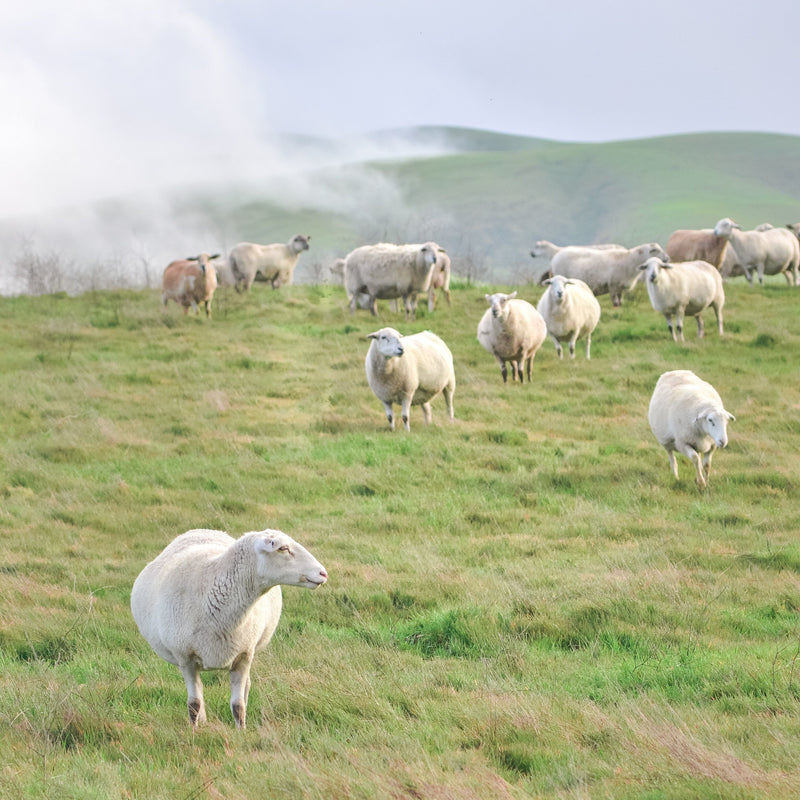 Our ground lamb comes from Paicines Ranch, where the sheep forage year round on diverse certified organic rangelands and irrigated pastures. The California-based ranch practices focus on holistic regenerative grazing and low-stress livestock handling to build healthy soils and healthy animals, which in turn foster our good health.
Besides enjoying it grilled or pan-fried as a burger, slathered with Hot Mama's Smoky Coffee Chili Oil and mayo, some of our favorite ways to prepare Paicines ground lamb include:
From the very top of our list, this Spicy Lamb Bolognese with Basil Ricotta on Fettucine from The Chefs Collaborative Cookbook.
Nik Sharma's Ground Lamb Pulao, with bright notes of tumeric and fresh mint, is elevated to a delicious new level with a tangle of fried onions on top, hot rice underneath, and cool cucumber-yogurt raita on the side.
Baked Rigatoni with Lamb Ragu. Need we say more?
Lamb Ravioli with Stinging Nettles, especially in the spring.
Melissa Clark's Cumin Lamb Meatballs with Tahini Yogurt Sauce, tucked into toasted pita for an easy, satisfying meal on-the-go.
Samin Nostrat's OUTRAGEOUS Chapli Burger (ground beef and turkey would work well here too) is a treat.
Gordon Ramsay's Shepherd's Pie, a pub classic.