sauces
Tomato Ginger Garlic Sauce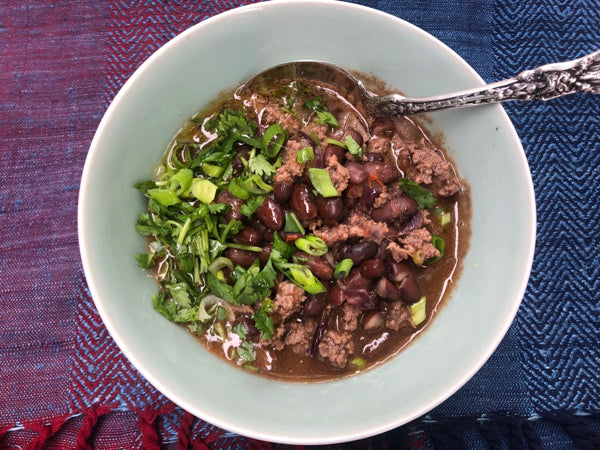 This sauce is a little sweet, a little savory and gently spicy from the ginger and garlic; increase the heat with hot peppers or sauce.  It's quick and versatile, adding depth to everything from rice and to vegetables to meat. It's also makes a great variation on traditional beef and bean chili. 
Makes 1-1/3 cups 
1 cup canned tomatoes, with some juice (you want mostly tomato chunks)
1 ½ tablespoons rice vinegar
2 tablespoons soy sauce, tamari or coconut aminos
2 teaspoons toasted sesame oil
3 cloves garlic, roughly chopped
2 teaspoons chopped or grated fresh gingerroot or dried, powdered ginger
1 to 2 teaspoons honey or other sweetener
To make the sauce, put all ingredients in a blender and blend until smooth. Set aside. You'll use about half of it for this recipe and can store the remainder in the fridge for up to 5 days or freeze for several weeks.