Curried Chicken Pilaf with Cilantro Root and Golden Raisins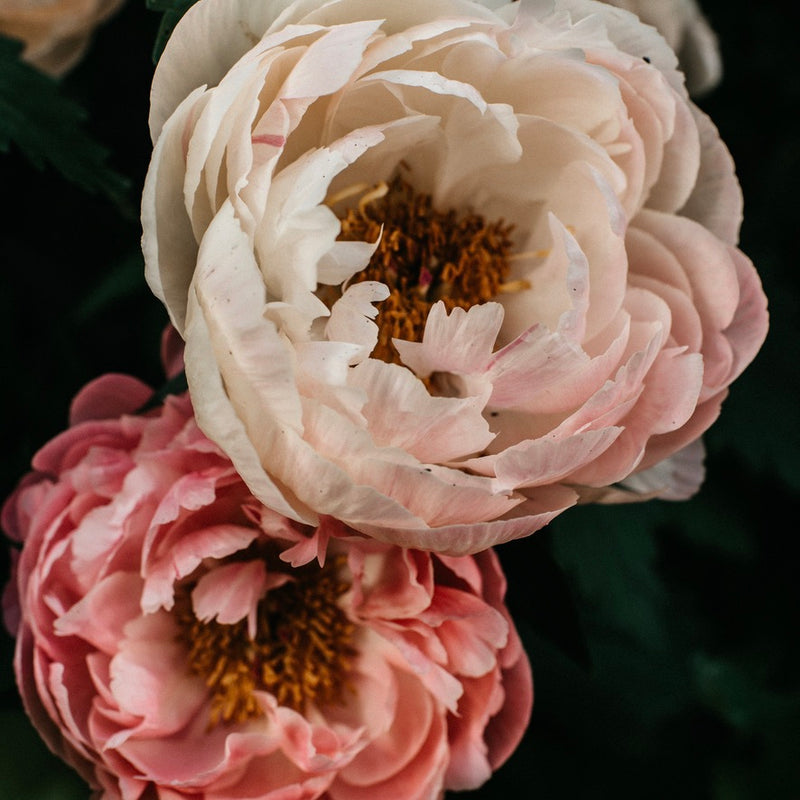 This recipe comes from Persephone Farm's Elanor O'Brien, who shared it with Ellen Jackson for her cookbook, Portland Farmers Market Cookbook. 
Intensely rich, flavorful stock made from a stewing hen is the basis for this pilaf, but you can also use a pastured bird. Poach the chicken for about one hour, according to the recipe below, pull the bird out of the broth and remove the meat when cool enough to handle. Then return the pick carcass to the pot and continue to cook until the broth is rich and flavorful.
Former laying hens raised on organic pasture and fed organically their entire lives, these 21-month old birds are less tender than roasting hens (normally killed at six weeks of age), and require several hours of stewing to soften up. The pay off is that they are dramatically more flavorful and nutrient-filled than young roasters, and are therefore preferred for stock. This is one of those recipes where there's no substitute for the "main ingredient."  Take the time to make the stock, dividing it up into two days if necessary, but don't bother with store bought.
If flame or Thompson raisins are what you have on hand, use them.  But don't be tempted to leave the raisins out; they're key to the success of the flavors and textures of this dish, and golden raisins are particularly good.
Brown rice fans, please note:  Elanor has tried, and it just doesn't work in this recipe.  Stick with organic white basmati rice and have some extra greens on the side.
Makes 8 to 10 servings
3 tablespoons olive oil
2 medium onions, cut into 1/2-inch dice (about 3 cups)
1 bunch fresh cilantro, roots intact
2 jalapeno peppers, finely diced (about 2 tablespoons)
2 tablespoons plus 1-1/2 teaspoons curry powder
1/2 teaspoon ground cumin
2 cups basmati rice
1 cup golden raisins
2 quarts homemade chicken stock (see recipe below)
2 cups cooked chicken (see recipe below)
2 teaspoons kosher salt plus more to taste                                                              
To make the pilaf, warm the oil in a heavy kettle or Dutch oven over medium heat. When the oil is hot, add the onions and a generous pinch of salt and cook, stirring periodically, until they are soft and translucent, 7 to 9 minutes.  Add the cilantro roots (reserve the leaves), jalapeno, curry powder, and cumin, stirring well to combine and coat the ingredients, and cook 2 or 3 minutes, or until the spices are aromatic.
Add the rice and raisins.  Cook, stirring frequently, for 2 more minutes or until the rice grains are well coated with oil and spices and the ingredients are well incorporated. Add the stock, chicken, salt, and reserved cilantro leaves, coarsely chopped, and bring the mixture to a boil. Reduce the heat, cover and simmer over the lowest heat possible for 30 to 40 minutes, or until the rice is tender.  Remove the cilantro roots, which will be whole and easy to identify, and serve immediately.  
Homemade chicken stock
Depending on the size of your stewing hen, you may get more or less stock and meat than indicated below.  If, after picking the meat, you don't have much more than 2 cups, add it all to the pilaf and invite the neighbors for dinner.
Makes about 4 quarts
One 2-1/2 to 3-1/2 pound pastured stewing hen                                                  
1 bunch cilantro roots                                        
2 small onions, unpeeled and quartered                                                                   
1 head garlic, cloves separated and unpeeled            
1 jalapeno                                  
Kosher salt   
To make the stock, place the chicken, cilantro roots, onions, garlic and jalapeno in a 6 to 8 quart stockpot with a generous pinch of salt. Cover completely with cold water and bring to a boil.  Reduce the heat to a simmer and cook, covered, for 4 hours.  Check the water level in the pot occasionally, adding more to cover the bird if needed.  After 4 hours, strain the stock, discarding the mushy vegetables and setting the chicken aside until it is cool enough to handle.  Remove the meat from the bones, reserving 2 cups of picked chicken for the pilaf.  Any remaining chicken can be set aside for another meal.
MARKET TIP 
Cilantro root imparts the other fabulous taste sensation to Elanor O'Brien's stock and Curried Chicken pilaf. At first, Persephone made cilantro root available on request, but when shopper demand increased, they began direct seeding cilantro every week, cutting the leaves once or twice, before pulling the plant in order to bring the roots to market.
Cilantro root is a staple of Thai kitchens, with a milder, more herbaceous aroma and flavor than the leaves.  Chopped stems with a few leaves mixed in can be substituted, but it's well worth the effort to source the real thing.
Unused cilantro roots can be frozen if they are wrapped well and used within 2 months, so stock up when they're available.