Our Favorite Brisket Recipes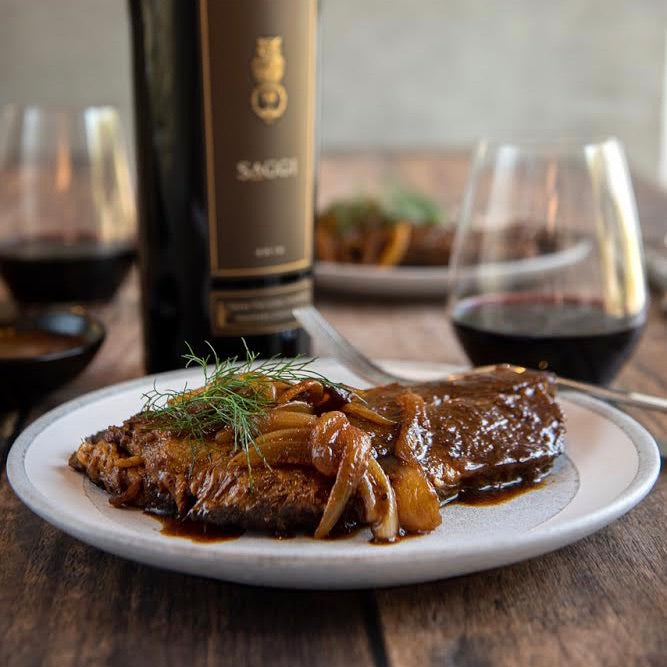 Celebrated cookbook author and journalist Joan Nathan famously called brisket the Zelig of the kitchen. Meaning it takes on the character of whoever cooks it. With that in mind, we checked in with some of the best cooks we know to find out which recipes and preparations they turn to when they've got a Carman Ranch brisket in the freezer.
Joan Nathan's Brisket in Sweet-and-Sour Sauce from the New York Times is a favorite of Carman Ranch customer and Ecotrust's Managing Director of Investments, Nathan Kadish. Pro tip from Nathan: add a tablespoon of sesame oil to the other ingredients in the food processor.  
Here's a sweet and sour version done in the slow cooker.
Nach Waxman's Brisket of Beef is another classic, reliably delicious recipe. 
Carman Ranch Sales Director, Kathryn Quanbeck, has made this recipe for Southwestern Pulled Brisket countless times. She swears by it for tacos.
Melissa Clark's Korean Chile-Braised Brisket with Kimchi Coleslaw can be made in a slow cooker or an Instant Pot, and is phenomenal.
Jimmy Meadowcroft, Carman Ranch Wholesale Director, recently used a brisket for this recipe, for Birria Tacos.
If you still need ideas, Food and Wine Magazine published a feature on brisket in 2019, complete with 16 recipes.