Sides
Roasted Cauliflower Salad with Pickled Onions and Walnuts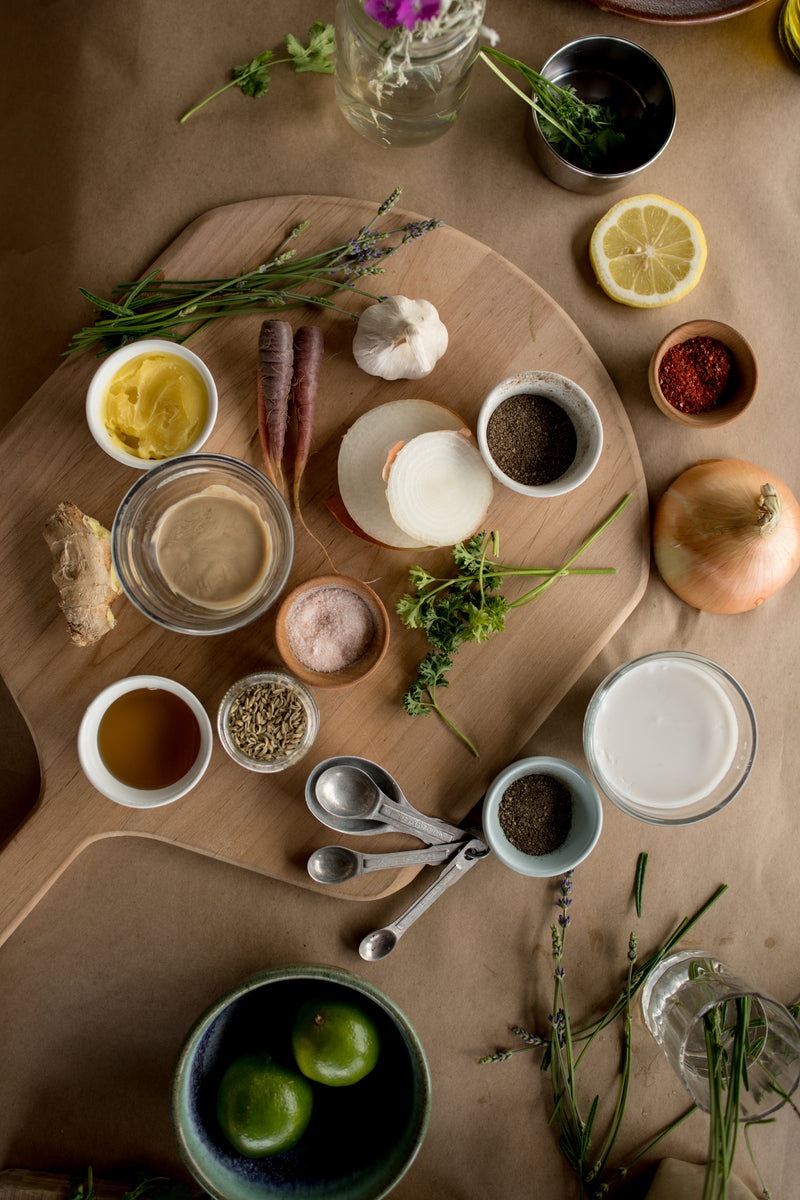 The flavors in this salad are bright and strong. Feta or goat cheese adds richness, but it's good as is. Serve with patties or steaks.
Makes 2 servings with 4-ounce patties, or 4 servings with 2-ounce patties
1 head cauliflower, broken into small florets, stem and core cut into small pieces
4 to 5 tablespoons olive oil, divided
2 medium stalks celery, thinly sliced
2/3 cup toasted walnuts or hazelnuts, roughly chopped 
1/3 cup fresh parsley, chopped
3 tablespoons thinly sliced onion marinated in red wine vinegar for a few minutes and then chopped up a bit more
1 tablespoon red wine vinegar
1 ½ teaspoons maple syrup
8 ounces ground beef, shaped into two or four patties
Salt and freshly ground black pepper
Preheat the oven to 425 degrees F.
Spread the cauliflower on a baking sheet, drizzle with 2 tablespoons of the olive oil and sprinkle with some salt and pepper. Roast 30 minutes, or until the cauliflower turns golden brown. Transfer to a large mixing bowl and set aside to cool.
Once the cauliflower has cooled slightly, add the remaining ingredients and stir well. Taste and adjust seasoning with salt, pepper and/or vinegar or maple syrup  
For the patties, generously salt and pepper the patties on both sides.
Heat 1 teaspoon oil over medium-high heat in a small, heavy skillet just large enough to fit the patties. Cook 3 minutes per side for 4-ounce medium rare patties, or 2 minutes per side for 2-ounce medium rare patties. Remove from pan and serve with cauliflower.